Hello Dana! November's Mahomie of the Month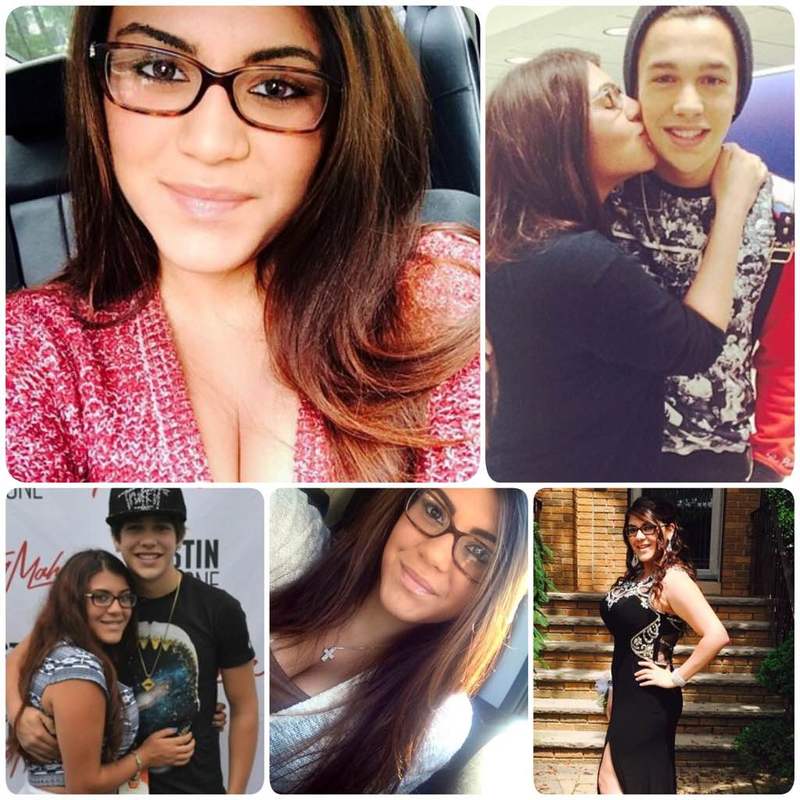 What (was) your Halloween costume this year? A cave girl!
What is your favorite Austin moment? My favorite Austin moment would have to be when I got to spend Valentine's Day with him. He has a fun interview at MTV we played a game and he took me and a few other Mahomies to dinner. He made me feel so special! It was like hanging out with one of my friends not a celebrity.
What other artists do you enjoy listening to? I enjoy listening to Austin, Chris Brown, Emblem3, Jason Derulo, Jake Miller, Becky G and a few more.
What is one thing you can't leave your house without? (not including a cell phone!) The one thing I can't leave my house without is my wallet, it hold all my coupons, money, my ID and a picture of Austin :)
If you could be an animal, what would you be? If I could be any animal I'd be a dolphin because they are smart and I love the ocean and going to the beach.
What is currently you favorite song? My favorite song currently is Austins new song Places. I also can't stop listening to New Flam by Chris Brown
What is your favorite Austin lyric? My favorite Austin lyric is "Don't the stars light the sky, like you need to light my life."
iPhone or Android? Iphone 100%
Favorite Holiday activity? I like spending time with my family during the Holliday season and celebrating my birthday.
What are some of your favorite hobbies? Some of my hobbies are going to concerts and shopping.
Follow me on Twitter: @DeeDorso
Follow me on Instagram: @Danamariie
Add Dana as a Friend: @Dana