Hello, Erika! Meet April's Mahomie of the Month.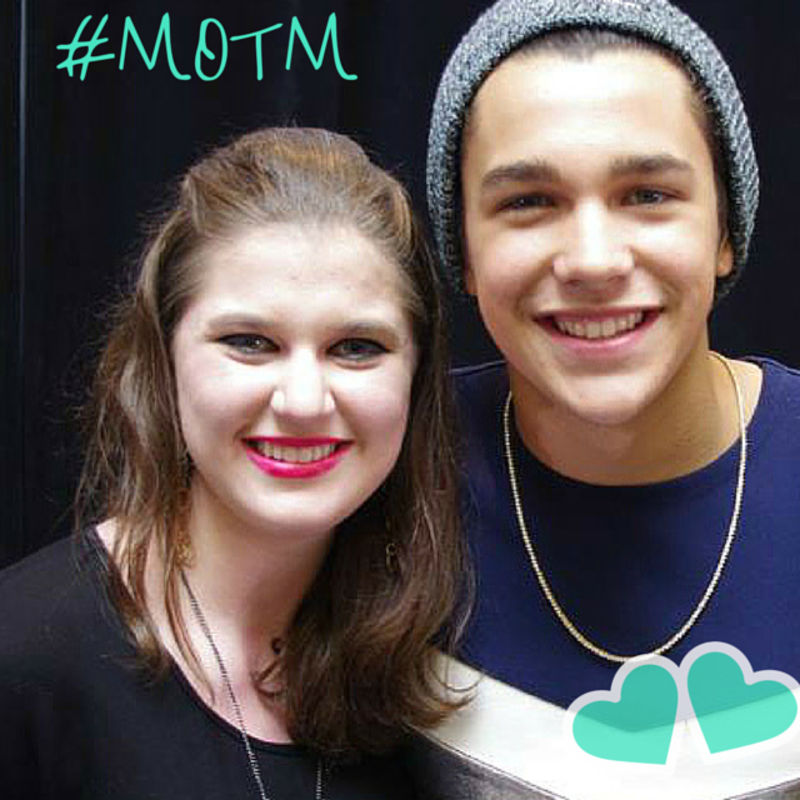 What is your favorite Austin moment:

My favorite Austin moment is when I got the chance to meet him in person. I remember walking up to Austin who had his arms open for a hug. After we took our photo together, he took the camera I had in my hand and took a selfie with me! Meeting him was everything I had hoped for and more. He is such a sweetheart!
What other artists do you enjoy listening to:

Fifth Harmony, Shawn Mendes, Lady Gaga, Selena Gomez, Demi Lovato, Taylor Swift, and so many more!
What is one thing you can't leave your house without:

One thing I can't leave my house without is my ipod and headphones. I love listening to music! Especially Austin's music.
What if you could be an animal, what would you be:

If I could be an animal, I would want to be a white tiger. Not only are white tigers Austin's favorite animal, but they are also strong, majestic, and beautiful creatures.
What is currently your favorite song:

I have many favorite songs because I have many favorite singers. It is hard to pick just one! My favorite Austin song is Secret. I love the up-tempo fun beat that it has to it, and the catchy lyrics.
What is your favorite Austin lyric:

You don't understand how much you really mean to me. I need you in my life you're my necessity (All I Ever Need)
iPhone or Android:

Android
Favorite Place to travel:

I love just exploring what is around me. I live in a very busy city. Exploring whats just outside of the city is where I love to travel to.
What are some of your favorite hobbies:

I love going to concerts (especially Austins concerts), knitting, and being an active member on celebrity fan clubs like Mahomie High, The Scene, Lovato Club, and many more.