Meet Your Mods!
Mahomies! We're making some changes around these parts, and have three amazing Mahomies to introduce you to! Meet Jessica, Erika & Claire - your Mahomie moderators. They are here to answer any questions you may have, listen to your suggestions and work with you to give you the best experience possible.
Learn more about them and feel free to add them!
Meet Jessica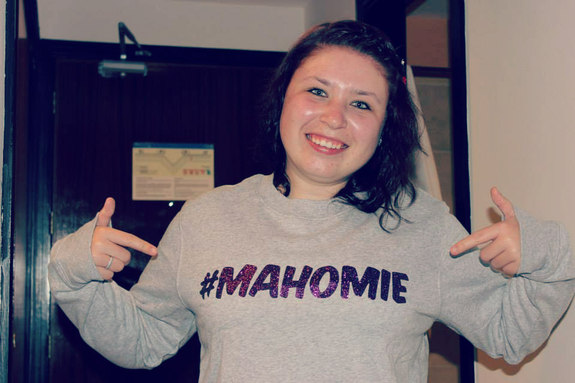 Name: Jessica Gauthier
Age: 21
Hometown: Temiscaming, Qc, Canada
How you first heard of Austin: I used to watch him on Youtube in 2011.
Favorite Austin moment: When I saw him in concert in Toronto with my boyfriend.
Why you are a dedicated Mahomie: I have been a fan of Austin's for many years. I love his personality, his voice and his songs. He sings about things I can relate to and he has a perfect voice. He also gives back to numerous charities such as the Muscular Dystrophy and it means a lot to me because my little cousin has muscular dystrophy.
Mahomie user name: jessiie06
Meet Erika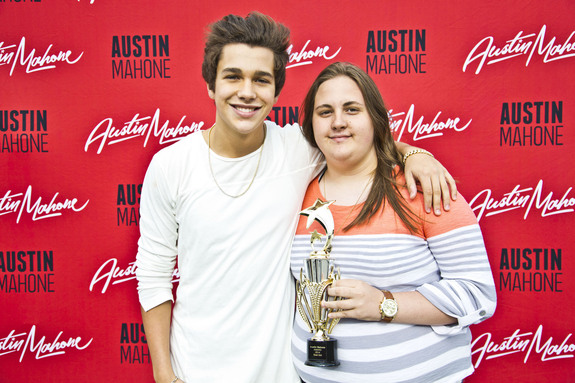 Name: Erika Nicolas Anglehart
Age: 18
Hometown: Gaspesie,Québec,Canada
How you first heard of Austin: I started watching his videos in 2011 on Youtube
Favorite Austin moment: Since I did drove 16 hours to meet Austin for a meet and greet, I aslo met him after the show, I was blessed enough to get a golden ticket from his menager Mike
Why you are a dedicated Mahomie: Austin puts so much love and passion into his work because music is so special to him and the way he share his soul through music and touches so many people, including me is truly amazing. That's what makes his music special to his fans and millions of people around the world.
Mahomie user name: MontrealUGirl
Meet Claire
Name: Claire
Age: 13
Hometown: Wisconsin
How you first heard of Austin: I was on YouTube one day and found Austin and Alyssa Shouses cover of "No Air".
Favorite Austin moment: When Austin put a cardboard cut out of himself on his balcony haha
Why you are a dedicated Mahomie: I love Austin's personality and his music. The little things Austin does makes me so happy. Austin inspires me to live and work on accomplishing my goals and to make my dreams come true because he has done the same.