Win #TheMightyLittleBook autographed by Austin!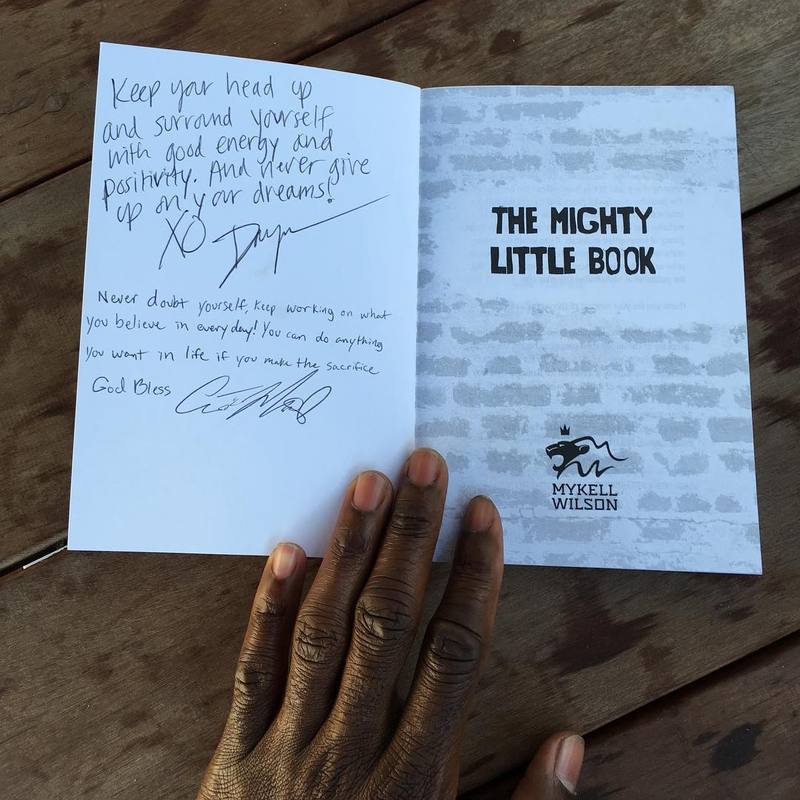 Hi Mahomies!
Do you want to win #TheMightyLittleBook autographed by Austin Mahone? Here's how you can win...
First, go to Instagram and follow @Mightymykell.
Then, follow these next few steps:
Way to win | Ends August 7th
1. Purchase #TheMightyLittleBook(@amazon is a quick route) For someone who needs to be inspired/uplifted; even for a stranger.
2. POST picture of book/PROOF OF PURCHASE and person on social media. With description why you wanted to bless the person.
3. Hashtag #TheMightyLittleBook#MightyMykell and tag me on Facebook and Twitter.
4. Write a review on Amazon( for love not a true requirement)
5. Once you've done the steps I'll see the picture I'm tagged jn (can't be your personal copy) and comment " I am an answer. #Mightys "
What are you waiting for? Head to instagram and go enter!
- Jessica & Erika
Please note: This contest is in no way affiliated with Mahomies.